Join us as we congratulate Cristina Brabson and Brooke Grizzard on their recent promotions as integral members of the Aegis Team.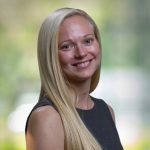 Cristina
Cristina joined Aegis as a Collateral Analyst in 2013 after graduating from USF (go Bulls!). In her new role as our Senior Account Executive, she has a real appreciation for the way the Aegis Team is able to help customers reach their full potential. Away from work, Cristina is a loyal Tampa Bay sports fan who enjoys attending home games, whether she's rooting for the Bucs, the Rays or the Lightning.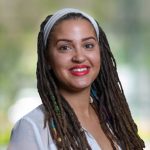 Brooke
Having joined us in early 2016 as a Collateral Analyst, Brooke recently became an Account Executive. What peaks her interest as a member of the Aegis Team is encountering new and different challenges every day as she works with our customers. A UCF grad (charge on, Knights!), Brooke enjoys traveling, music festivals, cheering on the Bucs, going to the beach and spending time with her two dogs.
Social Share