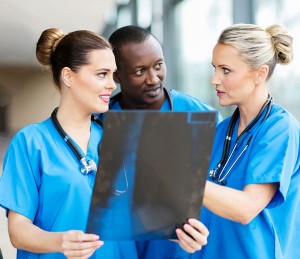 The Business Challenge:
A team of nurses with in-depth knowledge of health care staffing began an agency with a mission to supply high caliber nursing talent with the experience to serve patient needs in a variety of medical facilities. The decades-old shortage of qualified, seasoned nurses along with improved access to health insurance, an increasing elderly population, and rising occurrence of chronic illnesses continues to drive an ever-growing demand for health care professionals. The resulting critical needs required additional working capital that the staffing agency's commercial bankers were unable to meet. The Aegis Team realized the value of the agency's recent performance as well as the potential for future growth in underserved areas of the healthcare market.
The Aegis Solution:
Drawing on their experience financing staffing companies, Aegis Business Credit was able to quickly assess the firm's needs and structured a $1,250,000 Accounts Receivable Credit Line to provide essential working capital. Now this nurse staffing agency, led by its team of dedicated medical professionals, is able to meet the ever increasing challenges of today's healthcare market with top-notch nursing care.
Social Share